Welcome to Caravan Facelift: Revive Your Dull, Faded Caravan or Motorhome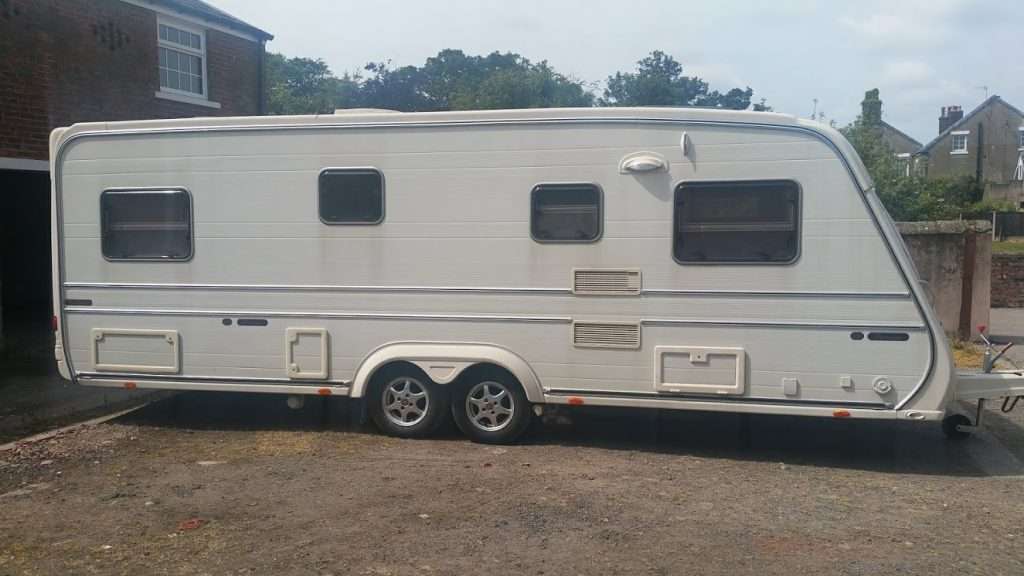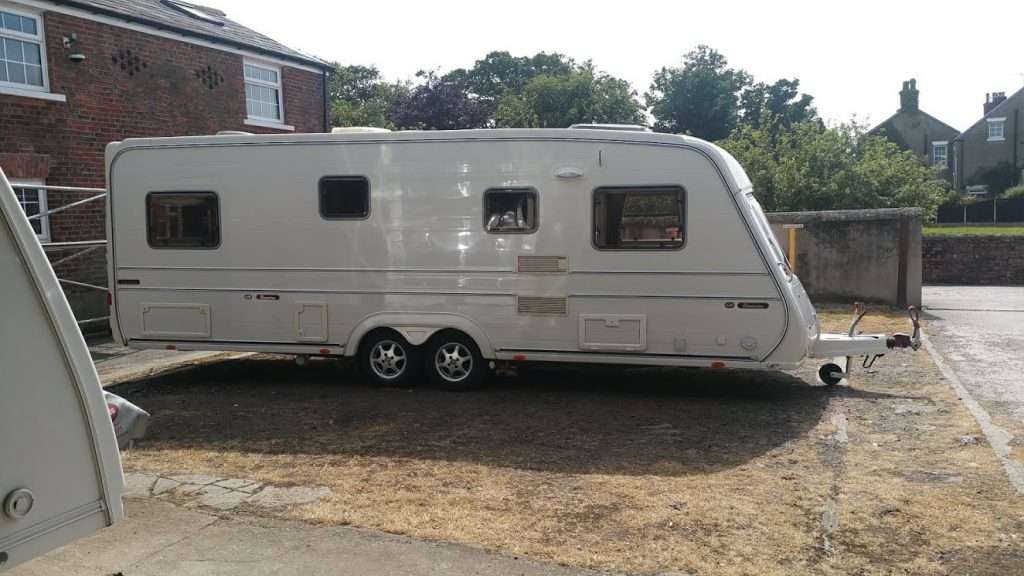 Is your beloved caravan or motorhome looking a bit tired? Has it lost its shine and you can't get it back, no matter which caravan wash you use? Do you see dull, matte patches that just won't go away? Don't despair – there's no need to buy a brand new caravan to enjoy that brand new look!
Bringing Your Caravan Back to Life
Just like our skin can become dry and dull, your caravan's exterior can lose its shine due to a process called oxidation. It's like a slow, invisible rust that eats away at the caravan's shine. But don't worry, it's not permanent, and that's where we come in!
Machine Compounding: Think of this as a gentle scrub that removes the rough, oxidized layer. It's like exfoliating your skin to remove dead cells, but for your caravan.
Machine Polishing: After the compounding, we polish the surface to a mirror-like shine. It's like applying a nourishing cream to your skin that makes it glow.
Watch us restore the front of a Frankia Motorhome
Not Ready For A Full Caravan Facelift?
At Caravan Facelift we can restore your whole caravan to its former glory with an intense programme of caravan paint restoration to turn back the years!
Full Caravan Restoration:
Complete Transformation: Restores the entire caravan to its original shine and luster, making it look brand new.
Increased Resale Value: Enhances the overall appearance, which can significantly boost the resale value of the caravan.
Longevity and Protection: Removes oxidation from all surfaces, protecting the paint and exterior from further wear and tear.
Enhanced Aesthetic Appeal: A full restoration ensures a uniform appearance, enhancing the aesthetic appeal of the caravan.
Customized Care: Tailored restoration packages can address specific issues across the entire caravan, ensuring comprehensive care.
Improved Travel Experience: Traveling in a fully restored caravan enhances the overall experience, making your mobile holiday home feel more luxurious and comfortable.
Front Panel Restoration:
Cost-Effective Solution: If the front is the primary area of concern, focusing on it can be a more budget-friendly option.
Targeted Restoration: Addresses specific issues like scratches or dullness that are often more prominent on the front.
Quick Facelift: Refreshing the front can give the caravan a quick facelift, improving its appearance without the need for a full restoration.
Preventive Care: Taking care of the front can prevent further deterioration, especially if it's more exposed to elements like sun, wind, and rain.
Enhanced Road Presence: The front is the first thing people see on the road; restoring it enhances the caravan's road presence and appeal.
Flexible Option: Ideal for those who want to test the restoration process or have limited time, focusing on the front offers a flexible and convenient option.
Why Choose Caravan Facelift?
Safe and Caravan-Friendly: We don't use power washers that will blast through seals or chemicals that break the bonds of sealants. Our solutions are all caravan-friendly, ensuring the safety and longevity of your vehicle.

Long-Lasting Results: We only use caravan-friendly products that we have researched over years and skilled machine polishing to achieve long-lasting results.

Convenient Location: Conveniently based within the secure CaSSOA GOLD Rated compound of Westby Hall Caravan Storage near Blackpool, we're just minutes away from the M55.
Long Lasting Caravan Polishing Service
Standard car washes and valets do not specialise in caravans and motorhomes, They don't have the in depth knowledge that our caravans demand and they can damage paintwork and even the break the seals that keep your caravan free from damp! leading to water ingress and a huge repair bill!
As Caravanners ourselves and members of both the Caravan Club & Camping and Caravanning Club, We know the importance of how to treat caravans, we know they are not just White boxes on wheels!
We don't use power washers That will blast through seals or chemicals that break the bonds of sealants, we only use caravan friendly products that we have researched over years and skilled machine polishing to achieve long lasting results that you simply cannot get by hand.
Think your Caravan is past it? Think again!
Just look at what we can do!
Contact us and we will arrange a date/time for you to bring your caravan to us at Westby Hall Caravan Storage Near Blackpool A CaSSOA GOLD Rated Caravan Storage site.
We will complete the work onsite while you can enjoy a day trip to Lytham St Annes or Blackpool.